COMMUNITY BASED OUTREACH UNIT
The CBR program aims at prevention of diseases and disabilities in the rural population through immunization programs and primary health care education. Self employment is another objective to empower men & women with disabilities, and enhance their potential through small loans and skills training.
CBR Program is focused on five projects currently:
1- Survey
Survey is carried out for each village and data is collected regarding population size, socio-economic status, prevalence of disability etc.
Immunization
CBR staff works in coordination with the Punjab Directorate of Health, EPI staff, to carry out Polio eradication campaigns.
Medical Treatment
The CBR Mobile team including Doctor, Physiotherapist and Community/family support workers visit the village selected and provide on the spot medical treatment for minor health issues. Patients with major musculoskeletal conditions are referred to to other institutions.
2- Primary Education and Vocational Training
Under community participation component, Primary Health Education is imparted to mothers and their children on personal hygiene, important social matters and day to day life issues.
SELF EMPLOYMENT SCHEME
Poor women with disabilities, in particular, and other deserving men & women are helped to start their own businesses with provision of small loans. Recovery rate has been very good.
SKILL DEVELOPMENT UNITS
The main focus of Skill Development Centre is to equip persons with disabilities of both genders, with various skills to make them productive and active members of society. The centre offers courses in computer, cell phone repairing, arts and crafts, sewing and stitching.
COMUTER TRAINING CENTER
The computer training centre offers training to disabled students; and at a nominal fee to the able bodied. Initially this Centre had only one computer but with the help of donors it is now equipped with 19 Pentium-IV and 1 Pentium III computers. Internet facility is available. The Centre offers the following Computer Diploma Courses.
1-Diploma In Computerized Embroidery Designing
2-Diploma In Webpage Designing
3-Diploma In Office Automation
Concession
As in the past years we have given concession to both disabled students and indigent able bodied students.
Achievements
Since the inception of computer training programme, we have trained 271 disabled and 535 able bodied students.
Job Opportunity
67% Disabled students and 58% Able Bodied Students are employed in Private/Government Sector e.g., Banks, Post Office, AG Office, PTCL and Schools etc., some of our students are also working abroad.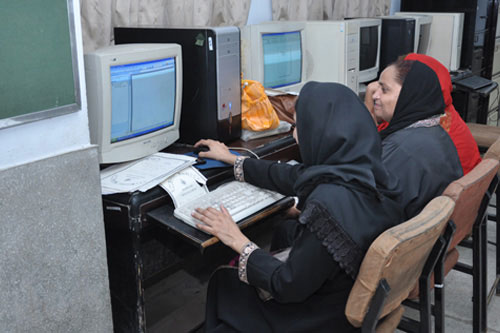 CELL PHONE REPAIRING
Instruction is provided by a qualified instructor and the course is popular among the young boys. During the year 41 students were trained out of which 26 were disabled.
ARTS AND CRAFTS
Arts and crafts section commenced in September 2007. Primary aim was to develop skills in academically weak/disabled students in order to help them earn their living. They are trained to make paper bags, envelopes, bangles, jewelery, boxes and decorate them.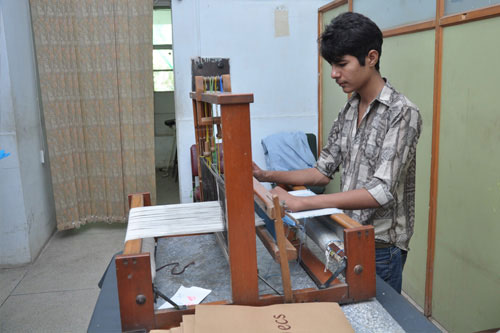 SEWING AND STITCHING
This section offers short courses of three months in drafting, cutting, sewing, and hand embroidery. The focus is to train the girls (able and disabled) to earn a respectable living.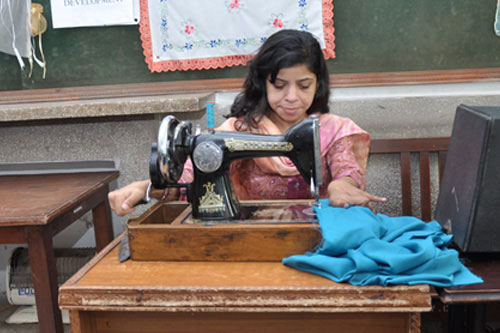 EARNING OPPORTUNITY
Young people with disabilities and / or their family members are also paid a good monthly wage to produce items for sale in commercial outlets. They get a sense of satisfaction and pride when they are able to contribute to the family income