Silver Lining Welfare Organization (Regd) is devotedly working to root out Drug Abuse from our society, in this sense our NGO is conducting various activities to create awareness against drug abuse among the general public, like Walks/Rallies, Stage Plays, Student Competitions etc. Silver Lining is Working in remote areas and in villages is a challenging experience. Solution of one problem creates circumstances for other problems to be taken. Addiction Treatment & Rehabilitation is continuous struggle that never ends, but has satisfying rest posts of successes. Experience in working in the field of treatment and rehabilitation of drugs addicts has revealed that for concrete results, all community development efforts must be inter-linked. This is the approach which Silver Lining Welfare Organization has adopted and will strictly adhere to ensure the sustainability of its efforts and programs in future also.
An other year 2022 has gone by, leading the SILVER LINING Welfare Organization. As a result of treatment & rehabilitation as well as awareness it has created. SLWO has successfully intimated progress in the under development areas, by involving the communities in the design, implementation and evaluation of the programs. In some cases their participation is ensured even in the conceptualization stage. In order to successfully carryout the programs activities: selected local youth are trained to implement the project under SILVER LINING Welfare Organization supervision so that eventually they may be able to run the program independently, after SLOW moves to other development areas. Silver Lining Welfare Organization (Regd) is working on Drug Demand Reduction in two ways as our country is suffering badly due to drug abuse. !st is Mass Awareness & 2nd is Treatment & Rehabilitation Center. Annually about 10,00,000 (One Million) population getting awareness through our OUT REACH Program & about 1,000.00 patient taking Treatment in T/R Centers. SILVER LINING (An Addiction & Psychological Treatment Center) is a project of SLOW & has 90 Bedded Patient capacities. Where the drug addicts are receiving treatment and rehabilitation facilities in a very low cost. Currently there are four centers, which are running, these are,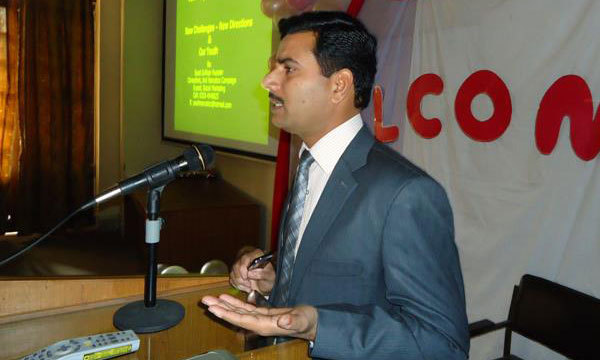 "SILVER LINING"
1-Silver Lining Pakistan,, Green Wood City, Sharqpur Road, Nain Sukh, Lahore.
2-Faisal Park, Railway Crossing,Faisalabad Road Sheikhupura.
3-323- Faisal Town, Canal Road Faisalabad-Pakistan.
4-B-II, Subhan Garden, Faizpur Interchange, Lahore.